By Carrie Colby
Do you own a second home, and you find you don't use it very often? Or you bought your retirement home years before you will actually need it. Or you would love to buy a vacation home but need some help paying for it.
All those scenarios lead homeowners to turn their second homes into vacation rentals. Renting out your vacation home can yield significant financial benefits – but only if you do it right.
One of the first decisions when starting the vacation rental process is whether to hire a management company or manage your rental yourself.
Renting a vacation home is a business, which means you'll need the proper business tools in place, from being able to accept credit cards as payment to paying lodging taxes to getting the home cleaned quickly and completely between guests.
While websites such as HomeAway.com, VRBO.com and Airbnb.com provide online marketing tools, access to credit card processing, booking tools and other infrastructure, the individual owner still must handle guest inquiries, screen renters, and arrange for cleaning. The online sites usually charge an annual fee for listings. VRBO and HomeAway start at $499 a year and offer a pay-per-booking option of 8 percent, while Airbnb charges both hosts and guests a small processing fee – 3 percent for hosts and 6 to 12 percent for guests.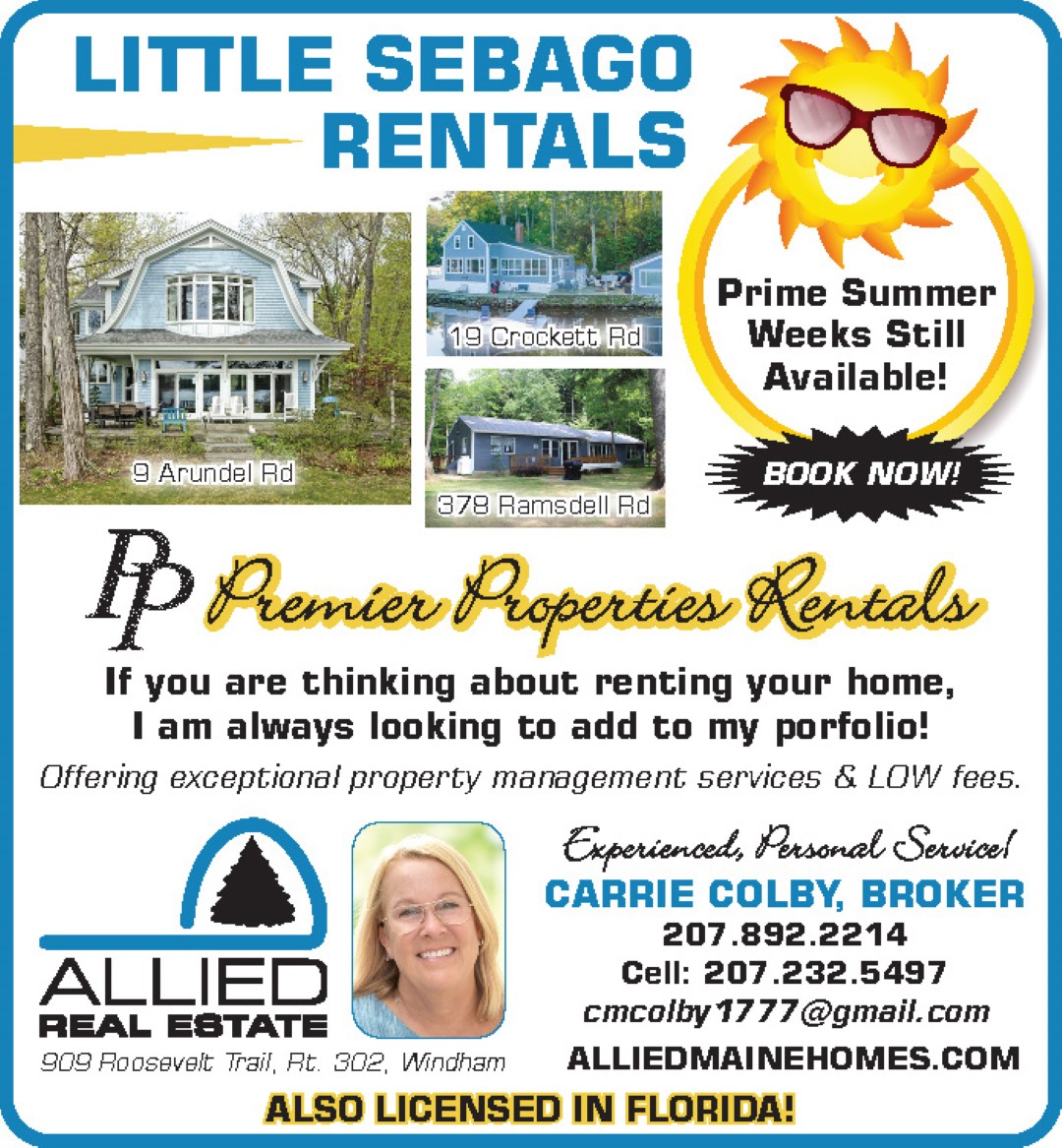 Full-service management companies are available in the Lakes Region and they typically retain a portion of the rental proceeds to manage the entire process, from bookings through cleaning.
If you do hire a local rental management company, you can avoid these extra charges from online websites for both yourself and your guests. Most renters are happy to use a local company as long as they can verify that they are who they say they are. Another plus is that the management company is nearby in case there is an issue during the renter's stay. You should ask when hiring a local
management company if they have connections with tradesmen such as plumbers, appliance repair and trash removal. You may also need a lawn service and a handyman which they can help with as well.
Management companies can help you make rules and create a strong rental agreement. They can also help you decide what number of people you'll allow per stay and whether to allow pets If your home is popular, you will have one set of guests checking out in the morning and a second set arriving that afternoon. That makes it imperative that the cleaning crew show up on time.
If you don't live nearby, your cleaning crew is also your eyes and ears.
The home rental industry has grown significantly in recent years, as online listings and reviews make travelers more comfortable with the model. But travelers who are accustomed to staying at hotels and resorts expect significant amenities and, in some cases, service.
Furnish, decorate and equip your home. Amenities typically depend on the market and the price, but
people often expect most of what they would get at a hotel. A fast Wi-Fi connection, expansive cable package and other entertainment options are recommended. If your vacation rental home is on a lake it is good to have outdoor activities and non-powered boats such as kayaks, canoes and/or stand up paddle boards for example. Ample outdoor seating for relaxing and eating including a grill and possibly a fire pit are also expected.
Make your home stand out. In a world of online reviews, you want your guests to recommend your home or become return customers themselves. Anything you offer to make your home stand out, and to make their vacation easier, is likely to yield dividends.
This article was brought to you by Carrie Colby, Broker with Allied Real Estate in Windham. She can be reached at 207-232-5497.