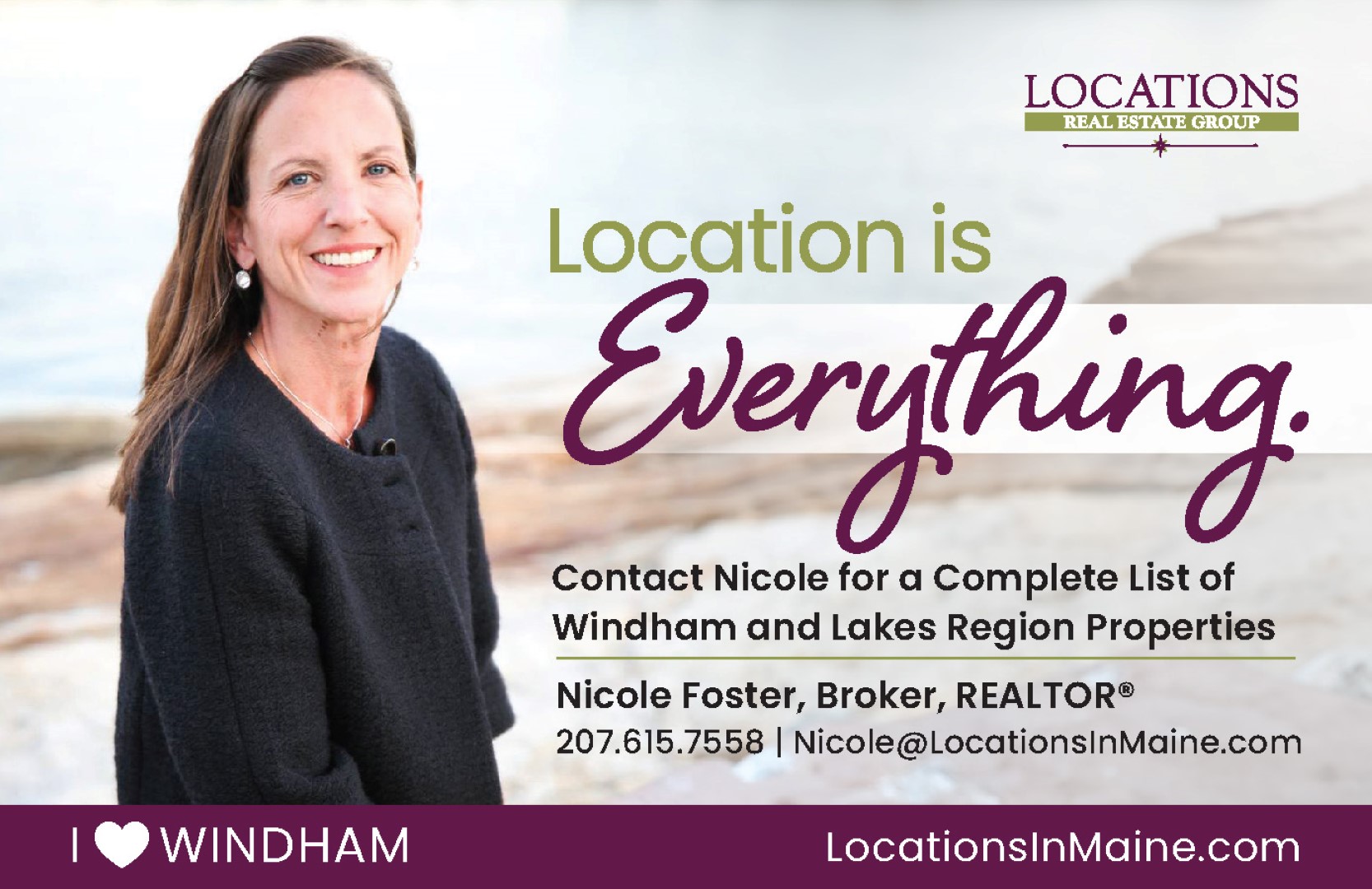 By Nicole Foster, Broker/REALTOR
A report released by The Maine Emergency Management Agency (MEMA)'s Drought Task Force in early August is advising homeowners with a private well to monitor their water supply and conserve water usage whenever possible in your daily routine. All 16 counties in Maine have reports of wells running dry ranging from dug wells, drilled wells and natural springs and one public water company has issued a mandatory water conservation notice.

A well is said to have run dry when the water level inside the well drops below the level of the well pump intake. This does not necessarily mean that the aquifer which supplies water to your well has gone dry. Some of the signs that a well may be starting to run dry include: a decrease in the water pressure, your water supply taking longer to recover after use, a noticeable change in appearance or smell, your well pump seems to be running constantly or your faucets begin to sputter with air.

Just over half of Maine homes are served by a public water supply, with the remainder having a private water supply. A well may supply water for more than one home and can be point driven, artesian meaning free flowing, or more common in our area a bedrock well which may be dug, drilled or hydrofracked.

Most of the single-family homes in Windham and Raymond have a private water supply. Knowing what the safe yield of your well is including flow rate in gallons per minute and the recovery rate, well depth, how much casing your well has and the depth of your well pump is information that you will want to save in the event you must address issues surrounding water quantity at your home.

It often comes as a surprise to the buyers of brand-new homes to learn that one of the very last steps of the construction process is to have the well drilling company drill the well. Make sure that the driller is licensed and in good standing with the Maine Well Drillers Commission.
The location of your well depends on a number of factors including setbacks from property lines, septic system placement, soils and more. Once the well drilling begins the amount of 6-inch steel casing which will be needed as well as the depth of your well and pump can be determined. In Maine at least 10 feet of 6-inch steel casing driven into bedrock is recommended and the depth of the well can range from 100 to 500 feet typically. The steel casing will be extended beyond the surface enough to prevent groundwater from entering and a cap installed where you can sometimes find details about the well. Mark the location of your well head and protect it from being damaged.

Consider this past winter our precipitation in the form of snow was below the normal range followed by an early spring thaw combined with little rain this summer, particularly in the month of July. We often see things begin to dry out and see lawns start to get crunchy in July, but things tend to improve in the fall which is anticipated this year.

Looking forward, selecting drought-tolerant ground cover and landscaping will prove to be the most sustainable for homeowners. Kentucky Bluegrass or ryegrass seed will not fare as well as Tall or preferably Fine Fescue grass seed in periods of prolonged drought. Do not run your well dry watering your lawn.

Having an awareness to the limit of your home's water supply and local weather conditions and patterns will be helpful when shaping your daily routines. You can direct your homes already existing daily water output from systems like heat pumps, cooling units or dehumidifiers into a targeted purpose like watering dry plants. Space out running your dishwasher and washing machine and limit the use of your outdoor water spigots in general.

Should your well begin to no longer meet the demands of your daily usage or actually run dry, you will need to contact a well drilling company to discuss what options are available. Qualifying homeowners may be eligible for assistance through Maine State Housing's Home Repair Program or USDA Single Family Housing Loans or Grants.

Homeowners should not attempt to have their dry well filled by an outside source such as fire department or pool company as foreign toxins can be introduced into the well and the water will not stay in the well and will just run into the fissures and cracks. If you are experiencing a well going dry the Maine Emergency Management Agency urges you to call 2-1-1 or complete their Dry Well Survey to track how widespread it is taking place. <

Nicole Foster is a Broker with Locations Real Estate and a Windham parent and resident who loves people and real estate.