By Nicole Foster, Broker/ REALTOR®
To be successful in the spring market you must start preparations today. Whether you are a daring 'Do It Yourselfer' who's up for the challenge of selling your own home or are planning to use a local real estate professional to get top dollar for your home, if you are even considering selling your home anytime between now and June of 2020 (yes…nine months from now!) you will want to do these things today.
Now is the time to schedule your septic tank to be pumped so you will not be digging up frozen, snowy or muddy earth to access it. The trucks can sometimes leave ruts in your grass or driveway if done in the spring so have them come in the fall if it needs to be done prior to selling.
If you will be having any work done to your home which will require large trucks to be brought in, then be sure to factor in road postings which are sometimes not lifted through April. For example, if you planned to have your well drilled deeper to address a quantity issue prior to listing then you may want to schedule that work now.
If your plan is to hit the market before the month of March, then be sure to stay on top of removing dead leaves and put gardens to bed for winter.
Make sure to remove any piles of debris which may have been accumulating on your property before they become snow covered. Taking steps to care for your lawn in the fall will help to ensure it shows great in the spring. Give your lawn attention this fall by having it aerated and over-seeded this month - then in October or November be sure to fertilize it. Planting bulbs now will add color to your yard in the competitive spring market.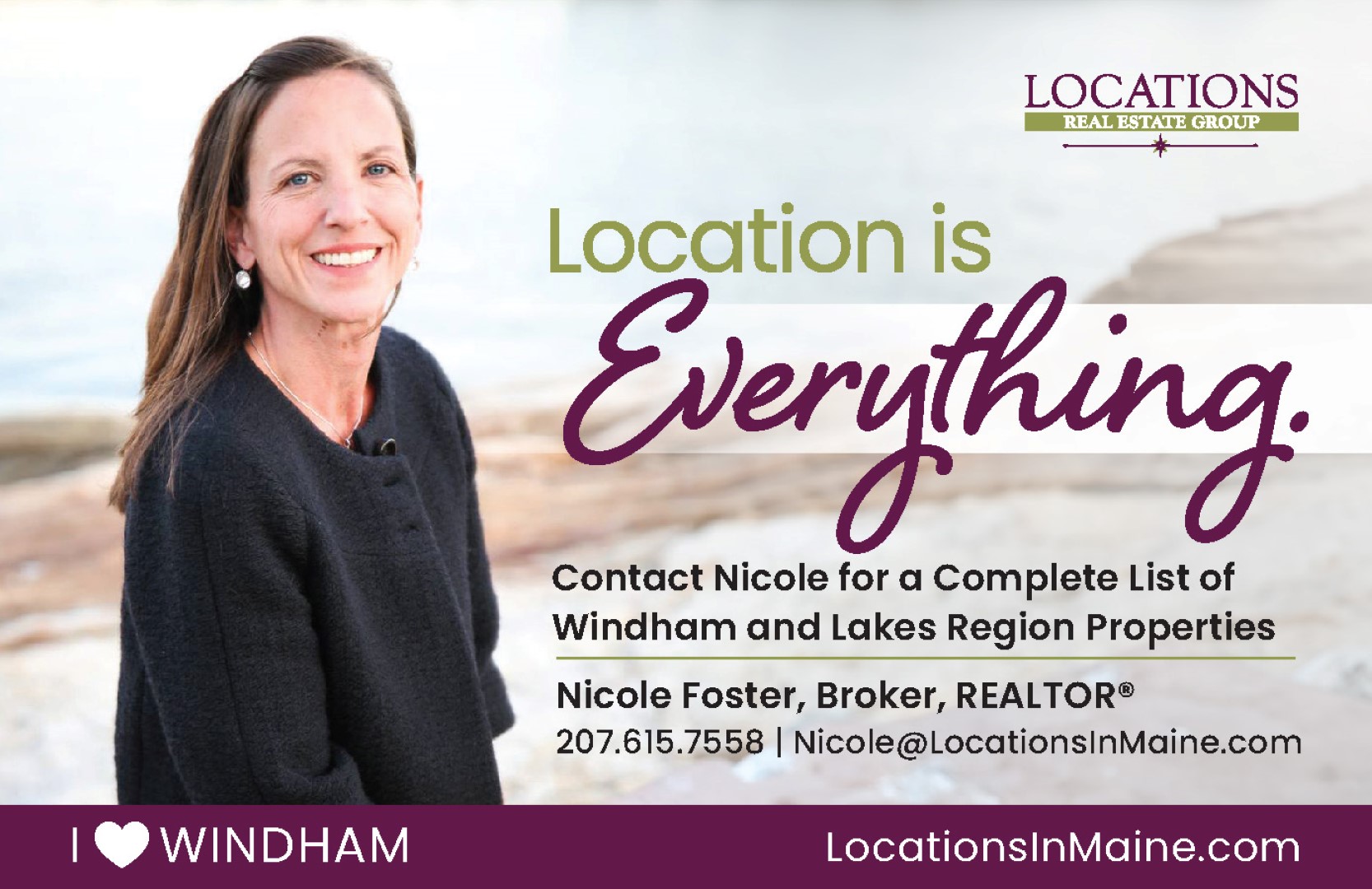 A fresh coat of paint for your front door can really make a big impact. If your home's entryway could
use some attention do not wait for June because it will most likely be raining. Flaking paint can delay or even tank a deal depending on your buyer's financing regardless of the age of the structure(s), even in small amounts. While it's still warm enough outside take a walk around your property and visually inspect the stairs, decks and trim around the windows and doors of your home for any flaking paint as well as your garage, barn, shed or any other outbuilding which will convey with the sale. Have this scraped and removed and new paint applied before the outdoor temperatures drop and the paint will not spread and stick well. (Sometimes a lender may permit money to be held in escrow for this to be done but typically they like to have the work done prior to closing so it's best to be proactive).
Dust, pollen and new construction sawdust can collect over months or years in the tiny openings of your window screens. Remove and clean window screens outside before winterizing and turning off your outside water spigots then place in basement. Torn screens should be repaired or replaced. If listing over the winter, often as a courtesy a seller will mark relevant locations on the property to help buyers find the location of the well, septic & leach-field, or where corner pins may be found using flagging and / or poles.
Landscaping in Maine can sometimes take a while to be photo ready; depending on how late the snow fell or how much rain we get in the spring.
Now is the perfect time to schedule the photographer to come to capture some exterior images of your home with the lawn showing and all the leaves still on the trees. The photographer will return when your home is ready to list to complete the photo shoot with your interior photos, as well as additional exterior shots, but at least you will be prepared with images for the necessary marketing materials anytime you're home is ready and you
will not be forced to wait on the weather to have your marketing materials show their very best.
Nicole Foster is a Broker with Locations Real Estate Group in Falmouth and a Windham resident and parent who loves both people and real estate.