By Theresa Bouchard

Selling your home? STAGE IT!
When staging a home, the key element is to make it appealing to all buyers. Furniture placement, wall color, décor and lighting can attract buyers so that when they walk through the door, they can visualize it as their home. Staging doesn't have to be elaborate or costly. Decluttering a space, rearranging furniture, and a fresh coat of paint can all make a huge difference in a home's appearance. STAGE IT and get even more money in today's hot market! Here are some important reasons to stage your home:


Your home's flaws will be overlooked if professionally staged

** Staged homes average 5 to 23 percent more money than non-staged homes

** 83 percent of buyers find it "easier to visualize the property as their future home" when staged

** Over 95 percent of buyers are online first before they visit a home, so staging for photos is critical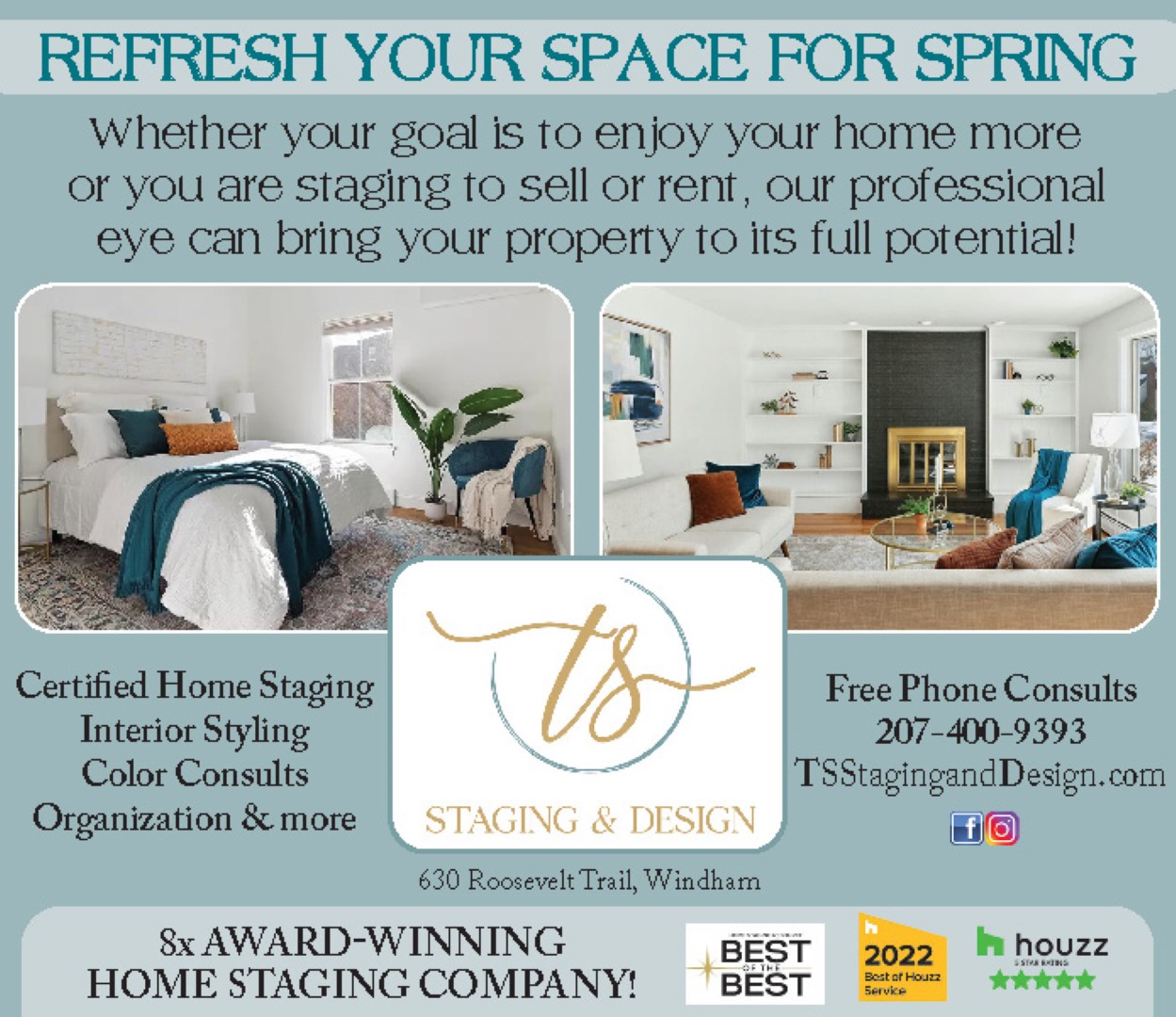 Does your home have the blues? Need a fresh look? REDESIGN IT!

A fresh coat of a trending paint color can transform a room and make it feel new, fresh, and exciting! In a living room, you can simply add decorative pillows, throws or even furniture covers to create a completely different look for you and your family. Rearranging furniture or purchasing new can create comfort and more functionality to a room. In a bedroom, you can change a bedspread, rearrange furniture, or change out lighting fixtures to create that new vibe! Replace dated appliances with energy efficient ones to create immediate cost savings! REDESIGN IT and fall in love with your home again!

Here are some benefits to redesigning your home or space:

May increase the value of your property depending upon the changes made

** Can change the mood and energy level throughout your home

** Creates more family time and opportunities to gather with friends when you have a fresh new, functional space

** Improved energy efficiency which creates cost savings

** An updated kitchen can create healthier eating habits. Why go out to dinner when you can cook in your newly renovated kitchen!

Do you rent out or Airbnb a property? Is it appealing to renters or vacationers?

Much like staging, if renting out a property, it needs to be appealing to the renter. Fully furnished rental properties should not only draw in renters for its beauty, but for its comfort. Renters are looking to call a place their home so both style and comfort are extremely important. Amenities are key to ensure a renter will be a satisfied, loyal tenant which is what all landlords want, right? Create a space that you would love to live in, and you will have a happy tenant for the duration of your rental!
If renting an unfurnished space, be sure to stage it to get top dollar for your monthly rental fee. Just like staging to sell, you want to attract renters who can visualize themselves living in this space. Create a cozy, functional space during your showings and you are guaranteed to draw in a number of potential renters who are willing to pay your asking monthly rental fee!
Designing for an Airbnb can be different than a long duration rental property. Airbnb's are a getaway for vacationers who want to embrace new experiences and create memories with their friends and family! Make your property memorable! How? Use interesting and unique décor! Millennials are more likely to rent an Airbnb than any other demographic. That said, the Airbnb needs to be "Instagram"-able so that the perfect group photos and selfies can be taken. The more unique, the better! In addition, amenities and a high level of comfort is important to any vacationer! Bedding, linens, a working coffee pot (to name a few), are all key to obtaining a 5-star review from your vacationers and keep them coming for years to come! <

If you have questions or would like assistance in any areas mentioned in this article, please contact TS Staging and Design at 207.400.9393 or visit our website at www.TSstaginganddesign.com. You can also find them on Facebook, Instagram and LinkedIn.